Like so many people I found the Class A Exoskeletal System was far and away the hardest collection bit to find. Not only is it very rare it's also in the Tomorrow District, a freaking maze of tall buildings that could have collection bits anywhere along their height including the rooftops.
So I started making a map. The below map shows every collection spawn I found in over 30 hours of searcyhing the Tomorrow District. A circle means the collection spawn was high up, on a roof or high ledge. A square means the collection spawn was down low, on the ground or a first/second story roof or awning. I hope this is helpful to anyone else searching the Tomorrow District for rare collection bits…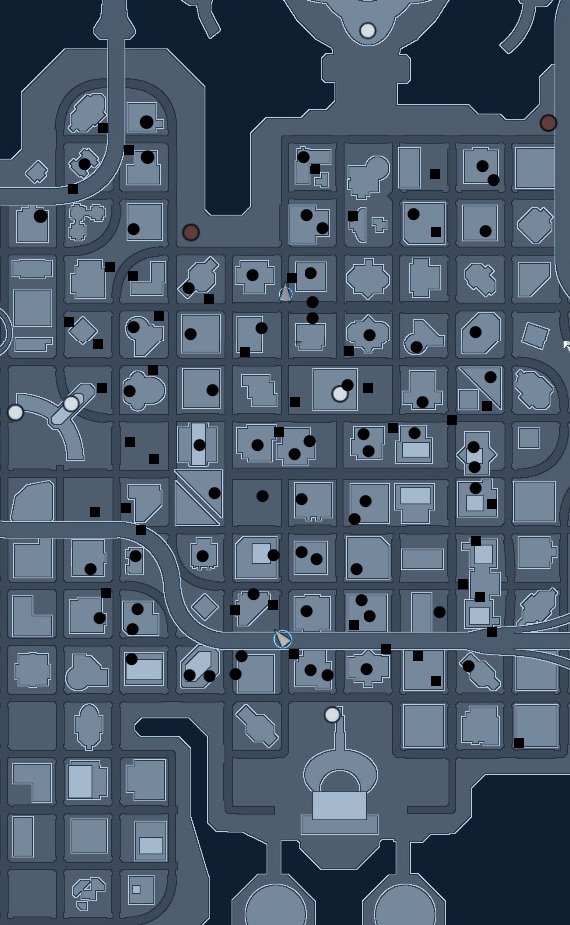 We would like to say a big THANK YOU to Wicced for writing this guide and collecting all locations. We think this will be extremely helpful for all of the DCUO community members and we hope you will enjoy it.