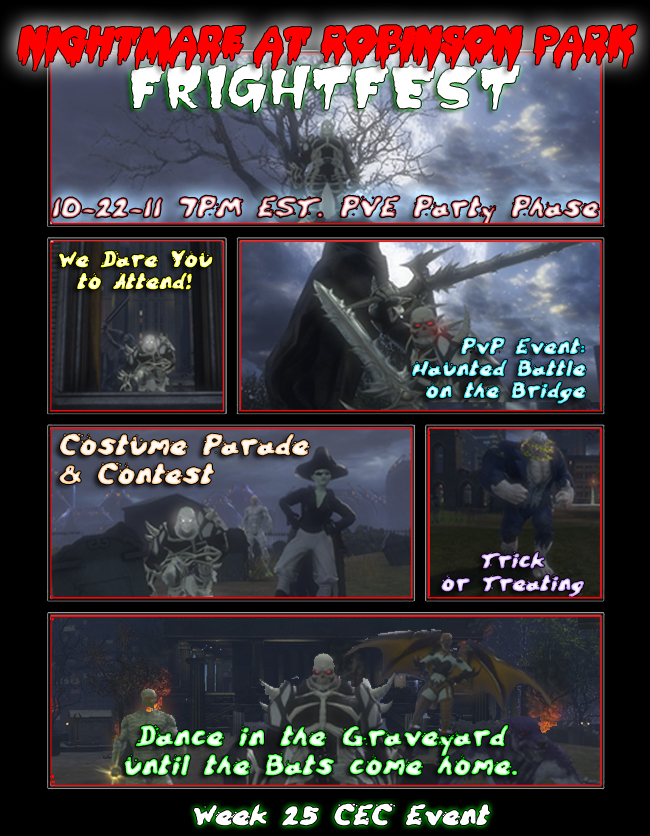 Time: 7PM EST
Date: Saturday 22nd October 2011
Location: Robinson Park

DCUO community organizes new players event – Nightmare at Robinson Park! Frightfest! This event consists of four small events:
PVP Event: Battle of the Haunted Bridge.
Tricks or Treats from your CEC Council members, Tommy Knock them to find out which.
Dance party in the graveyard.
Enjoy a Costume parade around the park, then afterwards we will be hosting a costume contest.
We believe this is going to be the biggest Halloween event so come out and show us your best Halloween costume!