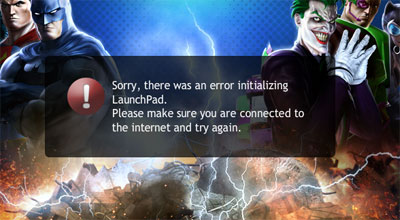 As of 6:00 PM EST all US (and I think EU as well) DC Universe Servers went down. This caused the official forums to crash as well. Now, the launcher application is dead as well (failed to initialize). This is probably caused by thousands of players that want to find out what caused this failure. As far as we know this is not a scheduled maintenance, since that happened some 14 hours ago. For now all we can do is sit and wait for the servers to come back up and we'll update this post as soon s we find out more information.
As much as this is frustrating there is a good side to all this. I figure that if all servers went down it means the number of players is so great that it brought the servers down and this means that the game is more successful than anticipated (which we welcome). On the other hand, Circe might have been bored and killed the server hamsters…
Attention Heroes and Villains!

We apologize for the unexpected server downtimes today. We're working on expanding the capacity right away and there may be brief interruptions because of these efforts.

Brasse
Thank you for hanging in there with us during this unexpected outage… we are all players too, and anxious to get back in there!

We have been advised that the PC servers should now be back online. Of course, thousands of folks trying to log in at once may see some delays, but we should all be blasting and smacking each other around in Gotham and Metropolis soon!