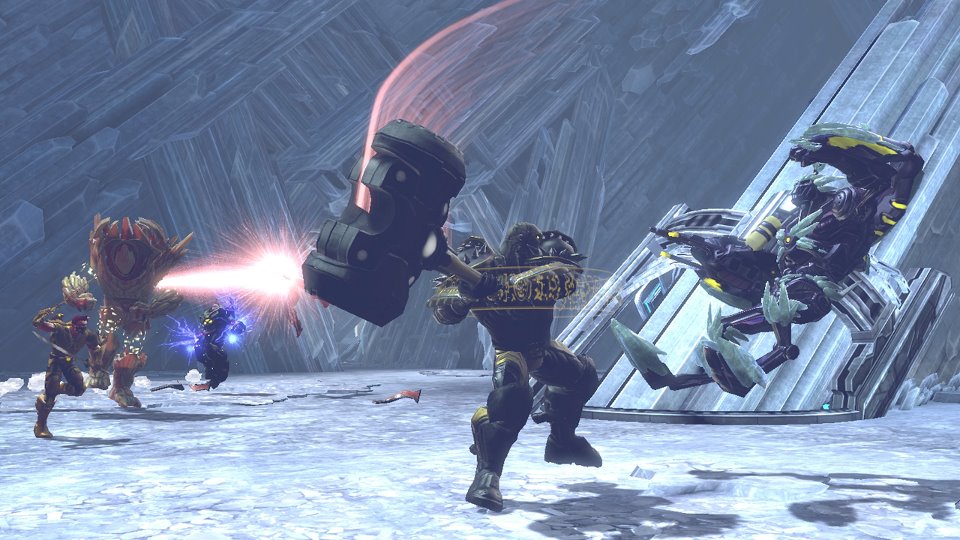 The hard light DPS blows Mental DPS out of the water, and this is coming from a (now) 98 SP Mental since launch. Again, I didn't get a chance to test out ALL of the powers in instances, but the ones that I did, really, really impressed me. In addition, I have not tested ANY powers in PvP (with the exception of Chainsaw in a duel), so this post will focus on the PvE side of things.

The Basics Power Combos/Chaining:
This feature is what makes the HL powerset unique. If you look at the description of each power, you will see it gives you options to combo into other powers. The way you do this, is simply by using the commands the Power's description tells you. For example, Light Claws says it can Combo into Mini-Gun, by using your "Ranged Hold" attack. So, once you cast Light Claws and the animation finishes, just hold your Ranged Attack button down.


Looking at the description of Mini-gun, we can see it can combo into Whip Thrash (x2), meaning you can combo into it twice, one after the other. To do this, once the Mini-gun animation finishes, tap your Melee attack button once to go into Whip Thrash. Tap it again to do it once more once the first animation finishes. However, please note, that to COMBO into other powers, YOU MUST HAVE THOSE POWERS PURCHASED. You will not be able to combo from Mini-gun into Whip Thrash, if you do not have Whip Thrash purchased. In addition, when chaining powers together, please keep in mind that only the FIRST power uses your Might to determine your damage amount, the rest of the powers that you Combo into use your Precision as the determinant.
1. Chompers – BY far, my favourite (non-SC) power as a DPS. It's like Pyrokinesis, but an AoE, less half the DoT. I could get crits of anywhere from 350-900 PER TARGET. Instant cast, no cooldown. This should probably be looked at getting toned down a bit. Very similar to Resonating Gale, but….better .

2. Chainsaw – Coolest single target power IMO. I love using this on bosses especially, since the Tapx4 combo would crit for anywhere from 600-1200 PER HIT. Yea…In addition, I tested this out in a duel against a Leaguemate, both of us in full PvP gear, and I was still hitting crits of 500-900. This move ALONE could dominate in PvP. The nice thing, if you are on the receiving end of this beast of a power, is that it is vulnerable to block on the tapx4 combo, and you can also knock the attacker out of with with any CC. In PvE, I also like to use this against trash mobs by comboing into the Minigun. Speaking of which….

3. Minigun – Not as great as Chompers IMO, but still amazing AoE damage, AND it's just so…pleasing…you know, aesthetically. It's like something out of a not-very-good-you-probably-should-have-put-more-effort-into-it big budget motion picture Starring a a Personified instument used for lighting…things…

4. Light Weight – Honestly, at first glance, this doesn't seem like much…but then you get to a point where you are sorrounded by a mob of 3-4 at least, pop this bad boy, and smile as you see their health melt, while you are being (somewhat) shielded. Granted, MOST of the damage doesn't come from the spinning move (though it does a good chunk) and instead from the ending move where you throw it (you should time this just right to get the full benefit, you spin for about 3 seconds or so), I think if you plan on staying close-ish to a mob (like a Melee DPS for example), you should not underestimate the capability of this power.

And finally….

5. Tactical Missle Strike – 50% Supercharge – OK, so that's not what it's actually called (it's actually Strafing Run…or something), but that's what I would (and in fact, WILL) call it. This is by far, my most favorite power in either tree. This thing is so OP it's not even funny. You get caught in that little cloud of the bombing run, and you will be taking 12 ticks of damage over however many seconds, of AT LEAST 200-300 per tick normal but the CRITS hit for some outrageous, beyond exospheric figures…such as 800-900 EACH, I've even had them tick for close to 2400 on the ADDS of BOSS Fights…and yes, speaking relatively, those are MASSIVE numbers. Also, I'd like to point out that I DO, in fact, like this better than the Helicopter 25% thing. It does more damage, and over a larger area (you have to watch this closely, as the AoE doesn't actually SHOW, you have to watch for ticks that are hitting on the farthest away target).
Others:
1. Fan – Probably good for controlling as a CC, MAYBE, as a DPS power, it's a dud, there are better opportunities elsewhere.

2. Snap Trap (I think that's what it's called) – I'm pretty sure this is single target, not an AoE (I thought it would be just like Chompers, but stronger), so it's probably better as a PvP, rather than a PvE ability. From the testing on the dummies, it does more damage, and the DoTs tick faster than Chompers, so as a single target ability I would say it's superior.

3. Light Blast – Probably best left to boss fights/PvP, since it gets the added damage bonus on under 35% health targets.

4. Hand Clap, Ram (ESPECIALLY RAM), Whip Thrash, Boxing, Light Claws, and Spikequake I didn't like very much, whether it was used as an opener, or combo'd into. You, however, might feel differently.

To Sum Up
These are, of course, IMO, so feel free to add input if you like: Best AoE's (in order): Chompers, Minigun, Lightweight; Best Single Target (in order): Chainsaw, Snap Trap, Light Blast

So, that's basically my experience with the HL Powerset thus far. Most of the other powers I didn't like that much (again, this is from a DPS perspective, NOT Controller).

The thing to keep in mind with this powerset, is it's ability to combo from one power into another (once you use the initial power, ANYTHING ELSE you combo into after that, uses your PRECISION stat, not your MIGHT stat, please remember that). Personally, at least AT THIS POINT in time, I don't like to do it very much, with a couple of exceptions (e.g. Chainsaw into tapx4 chainsaw or minigun), for a very simple reason: I'm still finding my Bow weapon attacks, combined with a few powers like Chopmers/chainsaw/Light Weight to be more efficient in dealing out damage, than going, for example, Light Claws into MiniGun into Whip Thrash, etc., though some of you may find that style of fighting more suitable to your playstyle.

Here are the Full Playthroughs of the Coast City and Oan Sciencells Alerts (as a quick sidenote, in case some missed it, the NPCs in the new alerts use proper combat mechanics now, i.e. if they are using a blockbreaker, you can hardstun them witha lunge, in they are blocking, you can hardstun them with a block breaker, etc.):
Coast City Playthrough + Final Boss Feat:
www.youtube.com/watch?v=_cQ4OSeGvIU
www.youtube.com/watch?v=62Akybw-iV8

Oan Sciencells Playthrough:
www.youtube.com/watch?v=MDKAhl4qbAo
www.youtube.com/watch?v=y2lcIoovhvA
CONTROLLER STANCE Update:
First, a couple of quick notes about HL Controlling in General:

Light Weight: (Btw, even better than I thought in DPS, it cranks out crazy damage as you spin in melee range). In CONTROLLER stance, this is a DAMAGE OUTPUT DEBUFF, however, the debuff WILL NOT BE APPLIED until you throw the Weight at your target.

Comboing Powers & Control Effects: In CONTROLLER stance, when you combo into an ability that has an attached Controller effect, that effect will NOT BE APPLIED. You have to use the ACTUAL Power. For example, Light Claws combo'd into Whip Thrash (Defense Debuff) WILL NOT apply a defense debuff, you have to use Whip Thrash from your PowerBar.

Controller Guide:

Assault Vs. Support Trees: Whether you are running PvE or PvP, I found the Support Tree fairly uninteresting and frankly, though I may be proven wrong down the road, the inferior of the two. The only thing I got in there was Recharge. You can get your debuff effect abilities all from the Assault Tree, and these all do fairly heavy damage as well, leaving you with 4 Power Points for Iconics.

Essentially, I purchase Weapons Expert, Tactical Genious, Wisdom of Solomon and Amazonium Deflection (for PvP) in Iconics.

My Loadout consists of:
1. Light Claws (Power over Time Buff) – AOE: I LOVE LOVE LOVE to combo into Mini-gun into 1 or 2 Whip Thrash attacks in Controller stance, it STILL does crazy damage, the follow it up with a Light Weight spin for about 3 seconds…awesome! Single Target: Combo into the Tap X 4 Claws Combo! I usually follow this up with Whip Thrash to apply the Defense Debuff and then Light Weight to Apply the Damage Debuff.
2. Whip Thrash (Defense Debuff) – NOTE: YOU CANNOT get the benefit of the Debuff if you COMBO into it, you HAVE to use it from your Ability Bar.
3. Light Weight (Damage Output Debuff) – Like I said before, does amazing damage even in controller stance, in Melee range. Again, to get the full benefit of this power, spin it for as long as you can (about 3 seconds) and THEN let go. The throw is really nice damage as well.
4. Chompers – I just use this for Ranged AoE Damage when I have the power to spare. Still crits like crazy even in Controller mode.
5. Recharge – Don't forget that this will give you and your nearby teammates a short buff (I think it's about 7 Seconds) in addition to being your Instant Power Regen.
6. Tactical Missle Strike a.k.a. Strafing Run – Because it's SOOOOOO OP

I also purchased Snap Trap because of the Healing Debuff. It's not necessary for PvE, but MANDATORY if you are Controlling in PvP.

As a Final Note, I'd like to reiterate that this is simply a GUIDE, an OUTLINE, a MAP to the HL Powerset, and what makes this Powerset unique is that there are a variety of ways to achieve the same result. There is no "Cookie-Cutter" build for this. Make sure you play around with the powers, experiment, and decide how you want to play.

Playthough of STAR Labs with Time Feat (30 Minutes) (Controller Perspective):
www.youtube.com/watch?v=dpWmKUp4Z-k;
www.youtube.com/watch?v=qXTv8APEVlA
Playthrough of Smallville with Time Feat (20 Minutes) (Controller Perspective):
www.youtube.com/watch?v=ixsndi1vY_I

P.S. I'm getting pretty tired of hearing people complain about the PoT ability being melee. Look, if you do not want to get in the thick of things, don't target anything, and just leap at the air. It will have the same effect. But in all honesty, you need to be in fairly close range to apply your debuffs. This is what you do: Leap in with your PoT ability, apply your two debuff powers, roll out, keep doing your weapon attacks (unless you are a Melee Controller obviously, though that's a lonely vocation indeed),rinse and repeat. Making the HL powerset more Melee oritented, IMO, is a very fair tradeoff, considering how gimped Mental and Gadgets are in comparison.

The reality of the situation is, it takes virtually nothing to jump in and "do stuff" as a controller with Hard Light. It takes ACTUAL SKILL to be able to buff your team, debuff targets, CC if necessary, crank out damage, AND, MOST IMPORTANTLY, STAY ALIVE, whether it's for short bursts or times where your endurance is tested to it's limit. I'm probably going to get a lot of heat for saying this, but I actually LIKE that this powerset has so many Melee Components! It makes playing a Controller FUN and ENGAGING again! Not saying Mental controlling was EASY, but it got so boring because it's not engaging. This powerset actually makes me want to go back to being a Controller instead of DPS!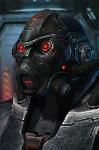 We would like to say a big THANK YOU to impetvs for making this guide. We think this will be extremely helpful for all of the DCUO community members and we hope you will enjoy it.