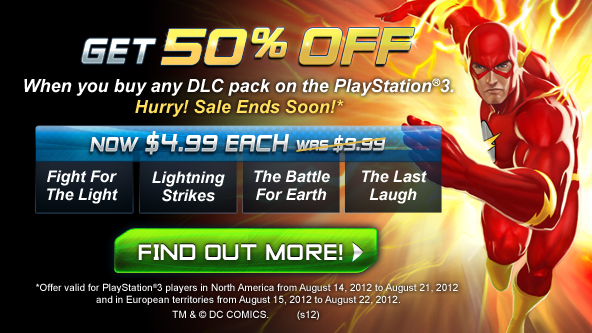 The great news for this week is that DCUO PS3 players have finally chance to get any DLC pack for just $4.99.

The Battle For Earth
Lightning Strikes
Fight For The Light
The Last Laugh

In the US, the sale starts today, 8/14/12, and runs until next Tuesday, 8/21/12.
In the EU, the sale starts tomorrow, 8/15/12, and runs until next Wednesday, 8/22/12.